Susan loves to collaborate with other artists.  The following links are some examples of her collaborations and other projects. If you're interested in working with Susan, please connect here.
Gag Writing
Teamwork
In honour of the great cartoonist Richard Thompson and his cartoon strip, Cul de Sac, Susan contributed cartoon art to the Team Cul de Sac project that brought together a community of cartoonists to help raise money for the Michael J. Fox Foundation for Parkinson's Research.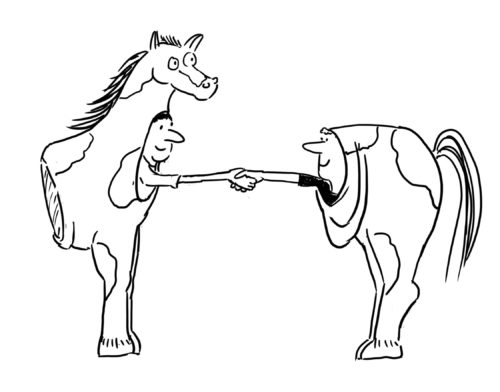 Building a campaign
Susan has worked with Tom Fishburne and his clever Marketoonist team to help develop ideas for client projects.
Gallery shows
Gallery shows: Susan's cartoons were part of the Gallery New World Stages exhibition First Contact: UFOs, Aliens and Broadway in New York.